Our RSP loans can be an affordable way for your clients to maximize their RRSP contributions and/or help save for their child's post-secondary education. We offer two lending programs.
The loan proceeds can be forwarded to a fund manufacturer, mutual fund dealer, or investment dealer that participates in a Distribution Alliance Program. The proceeds can be forwarded to either an RRSP account, an RESP account or a combination of both.
Is your dealer part of our Distribution Alliance Program?
Find out.
With our Standard Loan Program, proceeds from your RSP loan can be allocated across multiple fund manufacturers through a B2B Bank Dealer Services RRSP account or into a B2B Bank RRSP-GIC account.
Interested in doing business with us?
Find out how to get started.
Loan Program Overview
B2B Bank RSP Loan Program Overview
| Loan Details | Fixed Rate | Variable Rate |
| --- | --- | --- |
| Minimum amount | $2,500 | $2,500 |
| Maximum amount | None | None |
| Term | 1 or 2 Years | 1 - 10 Years |
| Deferral option - up to 6 months | Applicable | Applicable |
| Submission method | Online or by mail | Online or by mail |
RSP Planning With Your Clients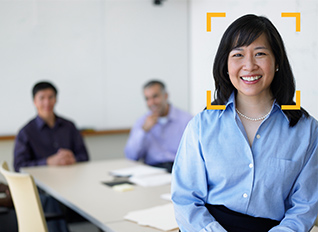 As an advisor, you are in the best position to understand your clients' retirement goals, financial situation and investment risk tolerance.
We want to ensure that RSP lending is a cornerstone of your growing business and a key part of your clients' financial success.
We have the tools and resources to help you:
---
Pre-screen your clients. Will they:
Meet the qualifying and loan credit criteria?
Be able to carry additional debt?
---
Successfully complete the application process.
Access RSP lending programs.
Administer your clients' loans post funding.
Standard Loan Program contributions can be made to a B2B Bank Dealer Services RRSP or a B2B Bank RRSP-GIC.
The easiest and fastest way to submit your clients' loan applications is online through EASE.
At your fingertips you can:
Enter, save, print and submit applications.
Receive status emails within seconds.
Track multiple applications through to funding.
Generate reports to keep track of your business.
Resources and Support Information
RSP resources you'll need to help your clients reach their financial goals — from product information to marketing materials and more.
B2B Bank acts in the capacity of lender and/or account administrator, and does not provide investment advice. Dealers, advisors and brokers, not B2B Bank, are responsible for determining the suitability of products and services for their clients and for informing them of any related risks. Any loan approval by B2B Bank should not be construed as an endorsement of any investment choice, program, or strategy. All loans are subject to credit approval and borrowed monies are due and payable regardless of the performance of the investments. While RSP loans have the ability to magnify gains, they also have the potential to magnify market losses. B2B Bank reserves the right to request additional information or documentation at its sole discretion. B2B Bank products and services are only available through financial intermediaries.B2B Bank Dealer Services includes B2B Bank Financial Services Inc. (an MFDA member), B2B Bank Securities Services Inc. (an IIROC member, Member - Canadian Investor Protection Fund) and B2B Bank Intermediary Services Inc. (an AMF-regulated dealer operating in Quebec). B2B Bank is a trade-mark used under license.
*Clients can defer their first payment for up to 180 days on all RSP loans. If a deferral payment option is selected, the first payment is due on the first payment date after the expiration of the deferral period. The interest accrues from the date of funding and extends the term of the loan by the length of deferral.