SMART Loan
Debt Consolidation Calculator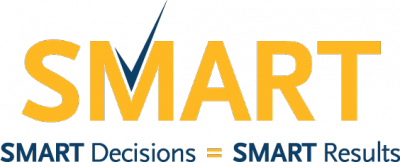 By combining your debts into one consolidated SMART Loan, you could save hundreds of dollars on monthly debt payments and get yourself on the road to debt freedom.
Find out how much you could save with your customized SMART Loan.
Your current non-mortgage debts to consolidate
To get started, we'll need to identify and add up all of your non-mortgage debts.
Enter each non-mortgage debt type, current balance and monthly payment below.
Your Current Non-Mortgage Debt Summary
Your current mortgage debt to consolidate
Your eligible SMART Loan amount is calculated by determining the available equity in your home compared to all of your outstanding debts.
compared to all of your outstanding debts.
It appears that you do not have enough equity available in your home at this time to qualify for a SMART Loan. Talk to your Primerica Representative for other debt solutions that might be right for you.
Now that we know how much equity you have available, we can calculate what your borrowing options are with a SMART Loan.
Based on the numbers provided, it appears that there are no savings with a SMART Loan. Talk to your Primerica representative about alternative solutions to reach your financial goals.
The Roads to Debt Freedom
With your new SMART Loan, you'll have more money in your pocket to start planning your financial freedom.
Debt free in
unknown years
Apply the Maximum amount of your monthly cash savings to pay down your SMART Loan.
Apply 50% of your monthly cash savings to pay down your SMART Loan
Use the monthly cash savings to meet your financial and lifestyle goals.
The calculations shown are for illustration purposes only. Actual interest rates and amounts may differ and will be determined upon review of your application. Assumes that the interest rate remains constant throughout the amortization period. The calculations do not include mortgage prepayment penalties or other fees that your current lender may charge for paying out your mortgage early. The calculated monthly savings may be lower if such prepayment penalties or fees are payable.
The projected Debt Freedom Dates in options A, B or C assume that the interest rate and payment amount remain the same throughout the amortization period and that scheduled payments are made when due. The calculations provided are based on the accuracy and completeness of the information you enter into each field. B2B Bank does not make any express or implied warranties regarding the calculations or results and does not guarantee that all information contained within the calculator is accurate or complete at all times. B2B Bank cannot be held responsible for the accuracy of the calculations performed or the amounts indicated.
You are encouraged to inquire about the terms and conditions of each loan option and carefully read all contractual documents that apply to your SMART Loan for detailed explanations.
SMART Loans are subject to clients meeting B2B Bank lending criteria. SMART Loans are offered by B2B Bank. B2B Bank acts solely as lender in the Smart Loan program and does not provide investment advice to individuals or Representatives. ®B2B BANK is a registered trademark of B2B Bank. ®SMART Loan is a registered trademark of Primerica Life Insurance Company of Canada and is used under license.