As an organization, we're proudly 100% Canadian, independently driven and fiercely dedicated to our clients.
B2B Bank is a Schedule I Canadian bank that serves a network of financial professionals across key business verticals including: financial advisors and their dealerships; deposit and mortgage brokers and their firms; mutual fund and insurance manufacturers; MFDA and IIROC members.
Our products and services are competitively priced and designed to support the needs of financial professionals and their clients.
In 1996, Laurentian Bank of Canada acquired North American Trust's personal and commercial portfolios forming a division known as Agency Banking.
Four years later, Laurentian purchased Sun Life Trust Company and merged the business with the Agency Banking division.
On July 1, 2000, the resulting organization was re-named B2B Trust.
In 2011, with the purchase of MRS Group of Companies2, B2B Trust became a leading independent provider of investment accounts and services to financial advisors in Canada.
On July 7, 2012, the company became a Schedule I bank and was renamed B2B Bank.
The acquisition of AGF Trust followed in 2012 and later that year, B2B Bank renamed its mutual fund and investment dealer services B2B Bank Dealer Services.1
Today, B2B Bank's head office is located in the heart of Toronto's financial district and has regional representation from coast to coast.
At B2B Bank, we've grown strong by forging solid alliances with advisors, brokers and financial institutions from coast to coast.
We're passionate about providing the best possible products and services and tailoring them to each of our client communities.
Whether it's an individual advisor or broker, a dealership, brokerage firm or a fund manufacturer with thousands of employees, B2B Bank is here to support our business partners as trustee, lender, account administrator or financial solutions provider.
It's a winning formula for all parties and one that we're extremely proud of because at the end of the day, we are committed to your success.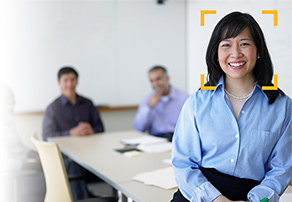 Social responsibility and accountability are essential elements of our professional environment. We firmly believe that as a socially aware company, our corporate goals and objectives should align with the priorities of all our clients, employees and community partners.
Our communities

---
Supporting strong, vibrant local communities is important to B2B Bank. And while we're proud of our involvement in all of the communities throughout Canada where we live and work, our efforts are focused specifically on challenges related to children, education and health.
Our environment

---
B2B Bank's environmental policies bring to life our fundamental belief in doing what we can to preserve our planet for future generations.
In support of this commitment, we seek out relationships with suppliers and contractors who respect environmental concerns. We recycle and encourage online and other paperless technologies. We buy green and promote energy awareness and conservation wherever possible, regularly reviewing policies and daily processes.
1 B2B Bank Dealer Services includes B2B Bank Financial Services Inc. (an MFDA member), B2B Bank Securities Services Inc. (an IIROC member, Member – Canadian Investor Protection Fund) and B2B Bank Intermediary Services Inc. (an AMF-regulated dealer operating in Quebec). B2B Bank is a trade-mark used under license.
2 MRS Group of Companies included M.R.S. Inc., M.R.S. Securities Services Inc., M.R.S. Correspondent Corporation and M.R.S. Trust Company.