NEW - EXPANDED MORTGAGES
PRODUCT
Business For Self (BFS) Expanded
Eligible Properties
Owner occupied 1-2 units
Loan Amounts
$50,000 up to $1,000,000
Max equity withdrawal up to $200,000
Income Verification

Flexible Documentation
Letter of Attestation of Income
Business bank statements for most recent 12 months
Recent NOA (confirming no tax arrears)
Documentation is required upfront

Max
Loan-To-Value
(LTV)¹
Up to 80%
Min Credit Score¹
580
Max GDS/TDS
35%/42%
>680 = 39%/44%
Maximum Amortization
Up to 35 years
Terms

6 months closed
6 months convertible
6 months open
1-year open
1 - 5, 7 and 10-year closed

Additional requirements/Features

Rate hold: Purchase — 120 days2, Refinance — 60 days
LTV is assessed on a case by case basis
Minimum 2 years in business
BFS - New Professional
Eligible Properties
Owner occupied 1-2 units
Loan Amounts
$50,000 up to $1,000,000
Max equity withdrawal up to $200,000
Income Verification

Flexible Documentation
Letter of Attestation of Income
Confirmation of professional accreditation
Recent NOA (confirming no tax arrears)
Documentation is required upfront

Max
Loan-To-Value
(LTV)¹
Up to 80%
Min Credit Score¹
580
Max GDS/TDS
35%/42%
>680 = 39%/44%
Maximum Amortization
Up to 35 years
Terms

6 months closed
6 months convertible
6 months open
1-year open
1 - 5, 7 and 10-year closed

Additional requirements/Features

Rate hold: Purchase — 120 days2, Refinance — 60 days
LTV is assessed on a case by case basis
Vacation/ Secondary Home
Eligible Properties
Owner occupied
Max 1 unit
Loan Amounts
$50,000 up to $300,000
Max equity withdrawal up to $50,000
Income Verification

Verifiable Income
BFS — Expanded
BFS — New Professional

Max
Loan-To-Value
(LTV)¹
Up to 65%
Min Credit Score¹
620
Max GDS/TDS
35%/42%
>680 = 39%/44%
Maximum Amortization
Up to 35 years
Terms

6 months closed
6 months convertible
6 months open
1-year open
1 - 5, 7 and 10-year closed

Additional requirements/Features

Rate hold: Purchase — 120 days2, Refinance — 60 days
LTV is assessed on a case by case basis
Rental
Eligible Properties
Owner occupied 1-2 units
Loan Amounts
$75,000 up to $1,000,000
Max equity withdrawal up to $25,000
Income Verification

Verifiable Income
BFS — Expanded
BFS — New Professional

Max
Loan-To-Value
(LTV)¹
Up to 75%
Min Credit Score¹
650
Max GDS/TDS
35%/42%
>680 = 39%/44%
Maximum Amortization
Up to 35 years
Terms

6 months closed
6 months convertible
6 months open
1-year open
1 - 5, 7 and 10-year closed

Additional requirements/Features

Rate hold: Purchase — 120 days2, Refinance — 60 days
LTV is assessed on a case by case basis
Secondary Income Qualifier (SIQ)
Eligible Properties
Owner occupied 1-2 units
Loan Amounts
$50,000 up to $1,000,000
Max equity withdrawal up to $200,000
Income Verification

Verifiable Income
Secondary income(documentation requirements vary depending on deal specifics)

Max
Loan-To-Value
(LTV)¹
Up to 80%
Min Credit Score¹
580
Max GDS/TDS
35%/42%
>680 = 39%/44%
Maximum Amortization
Up to 35 years
Terms

6 months closed
6 months convertible
6 months open
1-year open
1 - 5, 7 and 10-year closed

Additional requirements/Features

Rate hold: Purchase — 120 days2, Refinance — 60 days
LTV is assessed on a case by case basis
NEW - ALTERNATIVE UNDERWRITING GUIDELINES
PRODUCT
Equity 50
Eligible Properties
Owner occupied 1-2 units
Loan Amounts
$50,000 up to $400,000

Income Verification

Verifiable or BFS
(verbal, not confirmed)

Max
Loan-To-Value
(LTV)¹
Up to 50%
Min Credit Score¹
660
Max GDS/TDS
N/A
Maximum Amortization

Up to 30 years

Up to 35 years for 5-year terms only

Terms

1 - 5 year closed

3 and 5-year VRM

Additional Requirements/Features

Rate hold: Purchase — 120 days2, Refinance — 60 days
Properties must be in an urban location and move-in ready
No previous bankruptcies
Must have positive net worth
No income tax arrears
Equity 65
Eligible Properties
Owner occupied 1-2 units
Loan Amounts
$50,000 up to $400,000

Income Verification

Verifiable or BFS
(standard proof of income)

Max
Loan-To-Value
(LTV)¹
Up to 65%
Min Credit Score¹
660
Max GDS/TDS

NA/50% or NA/65%

Net worth must be 1.5x loan amount with confirmation required

Maximum Amortization
Up to 30 years

Up to 35 years for 5-year terms only
Terms

1 - 5 year closed

3 and 5-year VRM

Additional Requirements/Features

Rate hold: Purchase — 120 days2, Refinance — 60 days
Properties must be in an urban location and move-in ready
No previous bankruptcies
Must have positive net worth
No income tax arrears
Credit Rebuild
Eligible Properties
Owner occupied 1-2 units
Loan Amounts

$50,000 up to $750,000

BFS Stated for credit score < 600: up to $500,000

Max equity withdrawal up to $100,000 for credit score ≥ 600

Income Verification

Verifiable or BFS Stated > 2 years

Max
Loan-To-Value
(LTV)¹
Up to 65%
Min Credit Score¹
540
Max GDS/TDS

NA/45%

BFS Stated for credit score < 600: NA/42%

Bankruptcy discharged less than 2 yrs: NA/40%

Maximum Amortization

Up to 35 years
BFS Stated credit score

< 600: Up to 25 years

Terms

1 - 5 year closed

Additional Requirements/Features

Rate hold: Purchase — 120 days2, Refinance — 60 days
LTV is assessed case by case, based on length of time from bankruptcy discharge and credit score
Bankruptcy discharged 2 years with re-established credit
Bankruptcy discharged between 1 - 2 years with re-established credit
Bankruptcy discharged less than 1 year with re-established credit
Secondary Income Qualifier (SIQ)
Eligible Properties
Owner occupied 1-2 units
Loan Amounts

$50,000 up to $750,000

BFS Stated for credit score < 600:
up to $500,000

Max equity withdrawal up to $100,000 for credit score ≥ 600

Income Verification

Verifiable

Secondary income
(documentation requirements vary depending on deal specifis)

Max
Loan-To-Value
(LTV)¹
Up to 65%
Min Credit Score¹
540
Max GDS/TDS

NA/45%

BFS Stated for credit score < 600: NA/42%

Maximum Amortization

Up to 35 years
BFS Stated credit score

< 600: Up to 25 years

Terms

1 - 5 year closed

Additional Requirements/Features

Rate hold: Purchase — 120 days2, Refinance — 60 days
LTV is assessed on a case by case basis
BFS > 2 Years
Eligible Properties
Owner occupied 1-2 units
Loan Amounts

$50,000 up to $750,000

BFS Stated for credit score < 600: up to $500,000

Max equity withdrawal up to $100,000 for credit score ≥ 600

Income Verification
Max
Loan-To-Value
(LTV)¹
Up to 65%
Min Credit Score¹
540
Max GDS/TDS

NA/45%

BFS Stated for credit score < 600: NA/42%

Maximum Amortization

Up to 35 years
BFS Stated credit score

< 600: Up to 25 years

Terms

1 - 5 year closed

Additional Requirements/Features

Rate hold: Purchase — 120 days2, Refinance — 60 days
LTV is assessed on a case by case basis
BFS < 2 Years
Eligible Properties
Owner occupied 1-2 units
Loan Amounts

$50,000 up to $500,000

Max equity withdrawal up to $50,000

Income Verification
Max
Loan-To-Value
(LTV)¹
Up to 65%
Min Credit Score¹
540
Max GDS/TDS

45%/50%

Maximum Amortization

Up to 35 years

Terms

1 - 5 year closed

Additional Requirements/Features

Rate hold: Purchase — 120 days2, Refinance — 60 days
LTV is assessed on a case by case basis
Loan amount may vary based on lower credit score, property location or property type
Rental
Eligible Properties
Non-owner occupied
1 - 4 units verifiable
1 - 2 units BFS Stated
Loan Amounts

$75,000 up to $500,000

Max equity withdrawal up to $50,000

BFS Stated up to $25,000

Income Verification

Verifiable or BFS Stated > 2 years

Max
Loan-To-Value
(LTV)¹
Up to 65%
Min Credit Score¹

580 Verifiable
650 BFS Stated

Max GDS/TDS

NA/42%

Also BFS Stated min DCR .75x

Maximum Amortization

Up to 25 years

Terms

1 - 5 year closed

Additional Requirements/Features

Rate hold: Purchase — 120 days2, Refinance — 60 days
LTV is assessed on a case by case basis
80% rental offset available if subject property is the rental
Properties must be in an urban location
Vacation/ Secondary Home
Eligible Properties
Owner occupied
1 unit only
Loan Amounts

$50,000 up to $300,000

Max equity withdrawal up to $50,000

Income Verification

Verifiable or BFS Stated > 2 years

Max
Loan-To-Value
(LTV)¹

Up to 65%

BFS Stated up
to 60%

Min Credit Score¹

620

Max GDS/TDS
NA/45%
Maximum Amortization

Up to 35 years

Terms

1 - 5 year closed

Additional Requirements/Features

Rate hold: Purchase — 120 days2, Refinance — 60 days
LTV is assessed on a case by case basis
¹Debt service flexibilities are based on an assessment of the strength of the overall application. Satisfying the minimum credit score alone does not automatically entitle the borrower to debt service flexibilities.
²Standard rate hold for purchase is 90 days; premium applies for rate hold up to 120 days. All mortgages are subject to credit approval. Certain conditions apply. All mortgages are funded by, registered in the name of, administered and serviced by B2B Bank. ®B2B BANK and BANKING THAT WORKS FOR BROKERS are registered trademarks of B2B Bank.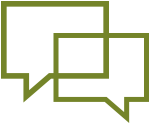 Contact your Business Development Manager to get started
Use our handy Lending Location tool to find out if B2B Bank lends in the area you are looking for. Enter the first three characters of the postal code of the property.1
To find the Business Development Manager in your area, enter the first three characters of your postal code and click FIND.