Bank with us
For your daily banking needs, we offer simple banking solutions that provide you with convenient online access to your accounts.
Online banking
Manage your day-to-day banking in one spot
Pay bills and transfer funds between your accounts1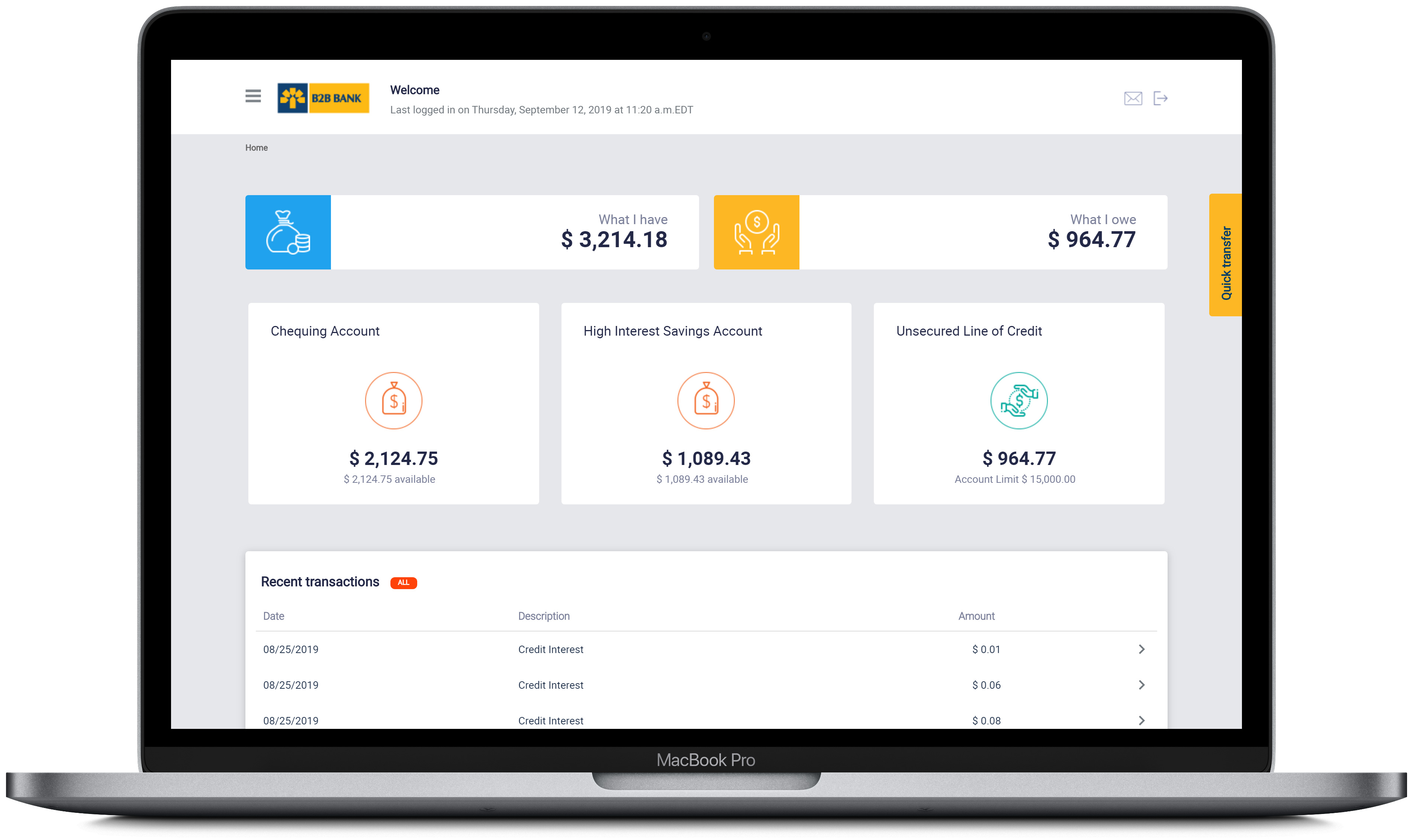 ATM access1
Access to over 3,500 surcharge-free ATMs across Canada through THE EXCHANGE®† Network.
Phone
Need help? One of our Client Service Representatives will be glad to help you at 1‑866‑334‑4434.
1 Only available for B2B Bank Chequing Account.
B2B Bank is a wholly-owned subsidiary of Laurentian Bank of Canada. B2B Bank does not provide or promote investment advice to individuals or advisors. ®B2B BANK and B2B Bank HISA® are registered trademarks of B2B Bank.
®† THE EXCHANGE is a registered trademark of Fiserv, Inc., licensed for use in Canada by FICANEX Services Limited Partnership.