We stand prepared and ready to help
Like you, we've been closely monitoring the unique and ever-changing global health crisis. Our thoughts and well wishes are with those affected by the outbreak of the coronavirus, COVID‑19.
We are committed to being there for you, our customer, regardless of how the situation unfolds and our team stands at the ready to support you. You rely on us for your everyday financial needs and we will continue to provide access to the important services you count on.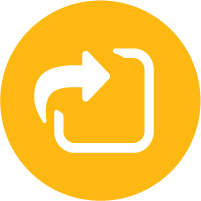 CRA Direct Deposit
Receive your Canada Emergency Response Benefit and Canada Revenue Agency (CRA) payments and refunds faster.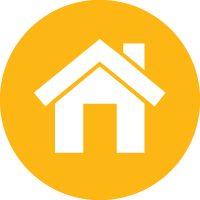 Mortgage deferrals
Request your first B2B Bank mortgage deferral or extend an already approved mortgage deferral conveniently using our online forms:
Are you requesting a mortgage deferral for the first time?
Are you requesting to extend an already approved mortgage deferral?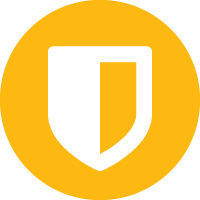 CDIC: Protecting your deposits
B2B Bank is a member of the Canada Deposit Insurance Corporation (CDIC). Rest assured eligible deposits are protected by the CDIC.
You have questions, we're here for you
These are unprecedented times and we're already experiencing a high number of inquiries. We appreciate your patience. To quickly answer some of your immediate questions, we've prepared these FAQs.
Mortgages
How can I request mortgage relief?
B2B Bank is committed to helping all our customers who are experiencing financial difficulties due to the impacts of COVID-19. Deferrals are not automatic. If you are having difficulty making payments on your mortgage, please fill out the mortgage deferral request form.
Mortgage deferral requests could take up to five days to process. If you are within five days of your regular mortgage payment date, the current payment will be processed, and your next payment may be skipped.
All new requests for deferrals must be submitted on or before September 30, 2020.
What measures has B2B Bank put in place to support me if I require financial support with my mortgage?
During the COVID-19 crisis, B2B Bank is offering payment deferral of principal and interest (skip payment) for an initial period of up to three months. Please note that all payment deferral requests must be submitted on or before September 30, 2020.
If you can manage your regular payments, we encourage you to continue to do so.
*Terms and conditions apply. This offer may be revoked, changed or end at any time without notice, deferral requests will be approved on a case by case basis.
I have already been benefiting from three months of mortgage payment deferral. My situation has not improved, and I will need support beyond this period. What can I do?
It is now possible for you to obtain an extension of your mortgage payment deferral for three additional months - a total period of six consecutive months, if required. To do so, complete the mortgage payment deferral extension form. To be eligible, your extension request must be submitted on or before September 30, 2020.
Will fees be waived for mortgage deferrals requested?
To help provide relief to those who need it, fees specific to mortgage deferral requests and NSFs will be waived throughout the COVID-19 pandemic.
If mortgage relief is granted, am I still responsible for the full payment amount?
Mortgage deferral means that principal payments and interest are skipped for a defined period of time.
A payment deferral is not payment forgiveness and you will have to pay back the amount you defer, plus interest.
The interest during the deferral period will be added to the outstanding balance of your mortgage and your total mortgage cost will increase as a result.
The interest on your deferred payments is incorporated into your monthly/weekly/bi-weekly/semi-monthly mortgage payment, either when payments resume at the end of the deferral period or upon renewal at the end of the mortgage's term. Your mortgage payments will effectively become higher after the deferral period or at renewal of the mortgage.
Deferring your mortgage payments may significantly increase your interest costs over the life of your mortgage, so it's important to carefully evaluate your financial situation and priorities before exercising this option.
Will a mortgage deferral impact my credit scores?
Approved mortgage deferrals are not counted as a missed payment and will not appear on credit reports or impact credit scores.
Back to top
HISA
Are my HISA deposits safe with B2B Bank?
Rest assured: your deposits remain secure
Recent events have not impacted the security of your B2B Bank deposits. B2B Bank is a Schedule I bank and a subsidiary of Laurentian Bank of Canada, which is one of the oldest financial institutions in Canada (founded in 1846). To learn more about the Laurentian Bank Financial Group and our long-standing history of prudent management, good governance and history of success, visit lbcfg.ca.
B2B Bank is also a member of the CDIC* which protects eligible deposits at each of its member financial institutions to a maximum of $100,000 (principal and interest combined), per depositor per insured category. With your B2B Bank High Interest Savings Account coverage is free and automatic. For more information about the CDIC and its coverage, visit cdic.ca.
Back to top
Credit card
What measures have been put in place to support me if I require financial support with my credit card?
You may be eligible to receive one or more of the following relief measures on your credit card if you are having financial difficulty:
A temporary lower annual interest rate of 10.99%
A 3-month deferral of minimum payments — at no fee
A credit limit increase
Please note that postponing the minimum monthly payments will not reduce the amount of your balance and/or your interest. You will keep your payment obligations towards the balance and accrued interest; it is simply due at a later date. To submit a payment deferral request, complete the online form.
Back to top

Financial relief initiatives
If you have been impacted by COVID-19, Federal and Provincial governments have announced various initiatives for Canadians facing hardship.
The Government of Canada has introduced programs to provide support for individuals, businesses and industries. Highlights include:
The Canada Emergency Response Benefit (CERB) supports Canadians who have lost their job due to the COVID-19 virus between March 15 and October 3, 2020 with temporary financial assistance. The benefit amount of $2,000 is deposited every 4 weeks (equivalent to $500 a week) over a maximum period of 16 weeks.
Increases to the Canada Child Benefit
Special Goods and Services Tax credit payment
Extra time to file income tax returns
Improved access to Employment Insurance sickness benefits
For a full list of benefits, refer to the Government of Canada's COVID-19 Economic Response Plan
Depending on your province, additional programs may be available. Below are links to Provincial COVID-19 information.
New: Receive your Canada Revenue Agency (CRA) payments faster and more conveniently, without waiting for a cheque or needing a branch or ATM by signing up for direct deposit through B2B Bank Online Banking. Stay tuned for updates on availability, or visit the CRA website for instructions on how to sign up through CRA My Account.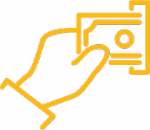 With online banking you can easily check your balances and transfer funds between accounts.
With a B2B Bank Chequing Account you can also send and receive money using INTERAC e-Transfer®† and pay bills. As well, certain transactions can take place through THE EXCHANGE®† Network ATMs.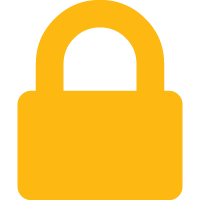 Beware of phishing scams
How to protect yourself from scams arising from COVID-19
During this pandemic, there are scammers looking to take advantage of the situation. Beware of fraudulent emails trying to trick you into revealing your personal information or clicking on links or attachments containing malware.
Here's how to spot a scam to avoid becoming a victim.
New Learn how to avoid the latest scams arising from government benefits
With government measures in place, including the Canadian Emergency Response Benefit (ECP), scammers are taking advantage of the situation by sending fake text messages or emails on behalf of the Canada Revenue Agency or a financial institution. The recipient is asked to click on a link to receive government assistance. Please be aware that official institutions will NEVER use this means to notify you that they will be depositing a benefit or that you must click on a link to receive it.

Committed to keeping you informed
We know that access to timely and relevant information is important to help you make decisions about your finances and banking activity.
Be the first to receive important information about B2B Bank products, services, special offers and promotions conveniently delivered directly to your inbox.
To join our mailing list, please fill out the form below.
Please note: Your name and email address will only be used for this mailing list and for verification purposes. For more information, please see our privacy policy.
---
*To be eligible for deposit insurance, deposits must be held in Canadian currency and payable in Canada. To find out more about deposit insurance from the CDIC, including what instruments and/or products are eligible for deposit insurance, visit cdic.ca or call 1-800-461-CDIC (2342). For a copy of the CDIC brochure Protecting Your Deposits, visit b2bbank.com.