We stand prepared and ready to help
Like you, we've been closely monitoring the unique and ever-changing global health crisis. Our thoughts and well wishes are with those affected by the outbreak of the coronavirus, COVID‑19.
We are committed to being there for you, our customer, regardless of how the situation unfolds and our team stands at the ready to support you. You rely on us for your everyday financial needs and we will continue to provide access to the important services you count on.
You have questions, we're here for you
These are unprecedented times and we're already experiencing a high number of inquiries. We appreciate your patience. To quickly answer some of your immediate questions, we've prepared these FAQs.
Mortgages
What measures has B2B Bank put in place to support me if I require financial support with my mortgage?
During the COVID-19 crisis, B2B Bank is offering payment deferral of principal and interest (skip payment) for an initial period of up to three months.* If you require more than three months of deferral relief, we are asking that you please call us back after the initial three month deferral period. Please note that all payment deferral requests must be submitted on or before June 30, 2020.
If you can manage your regular payments, we encourage you to continue to do so.
*Terms and conditions apply. This offer may be revoked, changed or end at any time without notice, deferral requests will be approved on a case by case basis.
Will fees be waived for mortgage deferrals requested?
To help provide relief to those who need it, fees specific to mortgage deferral requests and NSFs will be waived throughout the COVID-19 pandemic.
How can I request mortgage relief?
B2B Bank is committed to helping all our customers who are experiencing financial difficulties due to the impacts of COVID-19. Deferrals are not automatic. If you are having difficulty making payments on your mortgage, and your next payment is due within the next 7 days, please call us at 1-800-263-8349 to discuss your options. If your payment is not due within 7 days, please wait to contact us at a later time.

Alternatively, if you have access to Online Banking, you can connect with us through message centre directly to request payment deferral. As we continue to make every effort to protect your privacy, we need to be able to clearly identify you from your inquiry. Please ensure to include your full name, mortgage number and property address in your message to us or we will not be able to respond to your request.

All requests for deferrals must be made prior to June 30, 2020.
If mortgage relief is granted, am I still responsible for the full payment amount?
Mortgage payments and interest will be deferred, but are not forgiven. The payments that are deferred are added to the outstanding balance and will accrue interest. Following the approved payment deferral period, B2B Bank will adjust the mortgage payment to reflect the increased outstanding mortgage amount at renewal of the interest rate term.
Will a mortgage deferral impact my credit scores?
Approved mortgage deferrals are not counted as a missed payment and will not appear on credit reports or impact credit scores.
Back to top
HISA
Are my HISA deposits safe with B2B Bank?
Rest assured: your deposits remain secure
Recent events have not impacted the security of your B2B Bank deposits. B2B Bank is a Schedule I bank and a subsidiary of Laurentian Bank of Canada, which is one of the oldest financial institutions in Canada (founded in 1846). To learn more about the Laurentian Bank Financial Group and our long-standing history of prudent management, good governance and history of success, visit lbcfg.ca.
B2B Bank is also a member of the CDIC* which protects eligible deposits at each of its member financial institutions to a maximum of $100,000 (principal and interest combined), per depositor per insured category. With your B2B Bank High Interest Savings Account coverage is free and automatic. For more information about the CDIC and its coverage, visit cdic.ca.
Back to top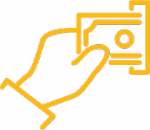 With online banking you can easily check your balances and transfer funds between accounts.
With a B2B Bank Chequing Account you can also send and receive money using INTERAC e-Transfer®† and pay bills. As well, certain transactions can take place through THE EXCHANGE®† Network ATMs.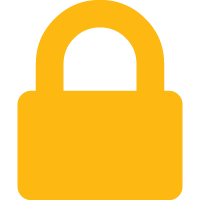 As a reminder, we will never send you requests for confidential information about yourself or about any of your B2B Bank products. Please do not respond to any unsolicited communications that request this information. As always, we're committed to helping you avoid fraud.
---
*To be eligible for deposit insurance, deposits must be held in Canadian currency and payable in Canada. To find out more about deposit insurance from the CDIC, including what instruments and/or products are eligible for deposit insurance, visit cdic.ca or call 1-800-461-CDIC (2342). For a copy of the CDIC brochure Protecting Your Deposits, visit b2bbank.com.